Hey All,
Thanks for checking in on us, we have been pretty busy doin our thing!! This summer has been very good to us so far, we have stayed busy with tons of graduation parties, family reunions, corporate events and even some pretty neat car shows! This week we are preparing up a Music in the Park event in Garden City MI, we really enjoy these types of events because we get to meet new people, see some of our returning customers and listen to good music…..what's not to like right??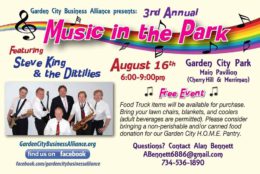 <———————-Check us out on August 16th we would love to see you!! And trust me when I say our grill will be smokin hot!
<———————-
<———————-
<———————-
As the season begins to slow down, don't you worry we will not forget about our awesome customers. During down time we are always thinking, thinking of ways to better serve you making improvements, lining up cool public events and much more. Keep an eye on our newsletter to stay updated 🙂
While we are at it, we just want to remind you that with the holiday season coming up faster then some of us like haha, we have started putting the word out about our corporate special check it out on our menu tabs. And let us not forget 2019 will bring lots of beautiful weddings, we have an all inclusive package that you will not be able to refuse (also on menu tab)
Before we close this blog, we just want to send out a HUGE thank you to ALL who have choosen us to serve this year! Your business is SO greatly appreciated!!!
And to all those who have left us amazing reviews we thank you and we are so happy that you and your guests were please with our service!