Hello There!!! WOW have we been busy getting better for YOU! We have a few events lined up that will help us promote our BBQ Specials that we are offering for 2017 Prom and Graduation students. We have been steady busy trying to find a new home for Rose Catering that will provide the use of hall services through us and an in house kitchen so that we can prepare your events with the finest quality and foods. Please note that during this transition we are not limited on any of our services, we are only working on bettering ourselves and fulfilling our dreams as YOUR top notch caterer!! Have I mentioned that following up with our potential customers has been keeping us all on our toes, we strive so hard to make sure that not one customer goes with out, that we have been pounding the pavement to touch base with everyone!!
As we get closer to Spring, we are putting our brains together to come up with even more specials that we can offer YOU. It is our opinion that when we treat our customers like family, we will have the honor of seeing theirs faces over and over again and that is our intention. We take YOU and YOUR event very serious and we will do what it takes to make YOUR day a success.
Well I think I have touched base on our most recent happenings, stay tuned because we are about to be steadily non stop and we can not wait!!
Have a great weekend everyone and THINK SPRING!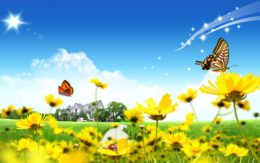 Rose Catering Management